Animal Spirits & Ancient Rituals
New Works by Kelynn Z. Alder
Opening Reception
Saturday, October 7
5:00 pm - 7:00 pm
The opening reception for Animal Spirits & Ancient Rituals will be free and open to the public.
Free food and refreshments provided.
ArTalk
ArTalk with Kelynn Alder and Lyn and Dave Pentecost
Saturday, November 4
3:00 pm
The artist will be joined by Lyn and Dave Pentecost for a discussion about Alder's work and communities of the Chiapas region. Dave Pentecost is a film maker who has filmed the festivities in Chamula depicted in Alder's paintings, and Lyn Pentecost is former Executive Director and Co-Founder of the Lower Eastside Girls Club on. This event will be free and open to the public.
Gallery North and Long Island Museum Guided Tour and Demonstration
Sunday, October 15
12:00 pm - 3:00 pm
Gallery North will present a multi-site, guided tour in collaboration with the Long Island Museum.The collaborative event will include guided tours of Alder's exhibition, Animal Spirits and Ancient Rituals, and SOMOS/We Are: Latinx Artists of Long Island, an exhibition guest
curated by Alder at the Long Island Museum. Gallery North's portion of the event will include a printmaking demonstration with Alder and Lorena Salcedo-Watson, followed by a tour of Alder's solo exhibition.
Animal Spirits and Ancient Rituals is Kelynn Z. Alder's first solo exhibition at Gallery North. It features paintings, monoprints, and drawings that all reference Alder's Mexican cultural heritage. Many of the paintings are from the artist's personal experiences in the highlands of Chiapas, Mexico during the Día de los Muertos (Day of the Dead) festivities in Chamula, a town run entirely by the Tzotzil speaking Maya. In Chamula, as in most of Mexico, festivities and religious
practices are a merging of ancient Indigenous rites, rituals and beliefs, meshed with Catholicism. "Día de los Muertos is a celebration of both the living and the dead," Alder states, "And the underlying theme of this work has much to do with the cycle of life and death — My reaching back to my ancestors… My rising consciousness of my own mortality… The continuation once I'm gone and become myself an ancestor." Blending the styles of the Mexican muralists and the impressionists, each painting in Animal Spirits and Ancient Rituals evokes the artist's ancestral searching, yearnings, experiences, emotions and opinions — while encouraging others to reflect upon their own ancestry and personal journeys. Alder's prints feature the artist's personal interpretation of La Lotería – a traditional Mexican board game as well as an inspirational templet commonly used by many artists. The daughter of an immigrant, Alder skillfully weaves the rudimentary pictures of La Loteria into Indigenous, political and religious iconography to create a complex arrangement of memory, political commentary, and symbolism. Indeed, through vivid paintings of Chiapas and the bold imagery of La Loteria, Animal Spirits and Ancient Rituals transports us to Alder's inner visual world, while also offering important messages confronting the migrant crisis between the Mexican and U.S. border.

Kelynn Z. Alder holds an MFA from the School of Visual Arts. Her artwork has appeared in numerous publications including The New Yorker, Time Magazine, The Los Angeles Times, and The New York Times. Alder has also lectured and conducted art workshops throughout the United States and Mexico, including a significant mural project at the Na Bolom Museum, a cultural research institute in Chiapas, Mexico. Apart from her painting, she is a published author, teaches
painting at the School of Visual Arts in Manhattan, and is Vice President of Latino Arts of Long Island (LALI) a not-for- profit organization that promotes Latino art. Alder is also guest curator for the exhibition, Somos/We Are: Latinx Artists of Long Island, at the Long Island Museum. She has exhibited nationally and internationally including solo shows at Manhattan galleries, the Australian Embassy, and the Long Island Museum, as well as group exhibitions at Gallery North, the Reboli Center for Art and History, and the Southampton Arts Center.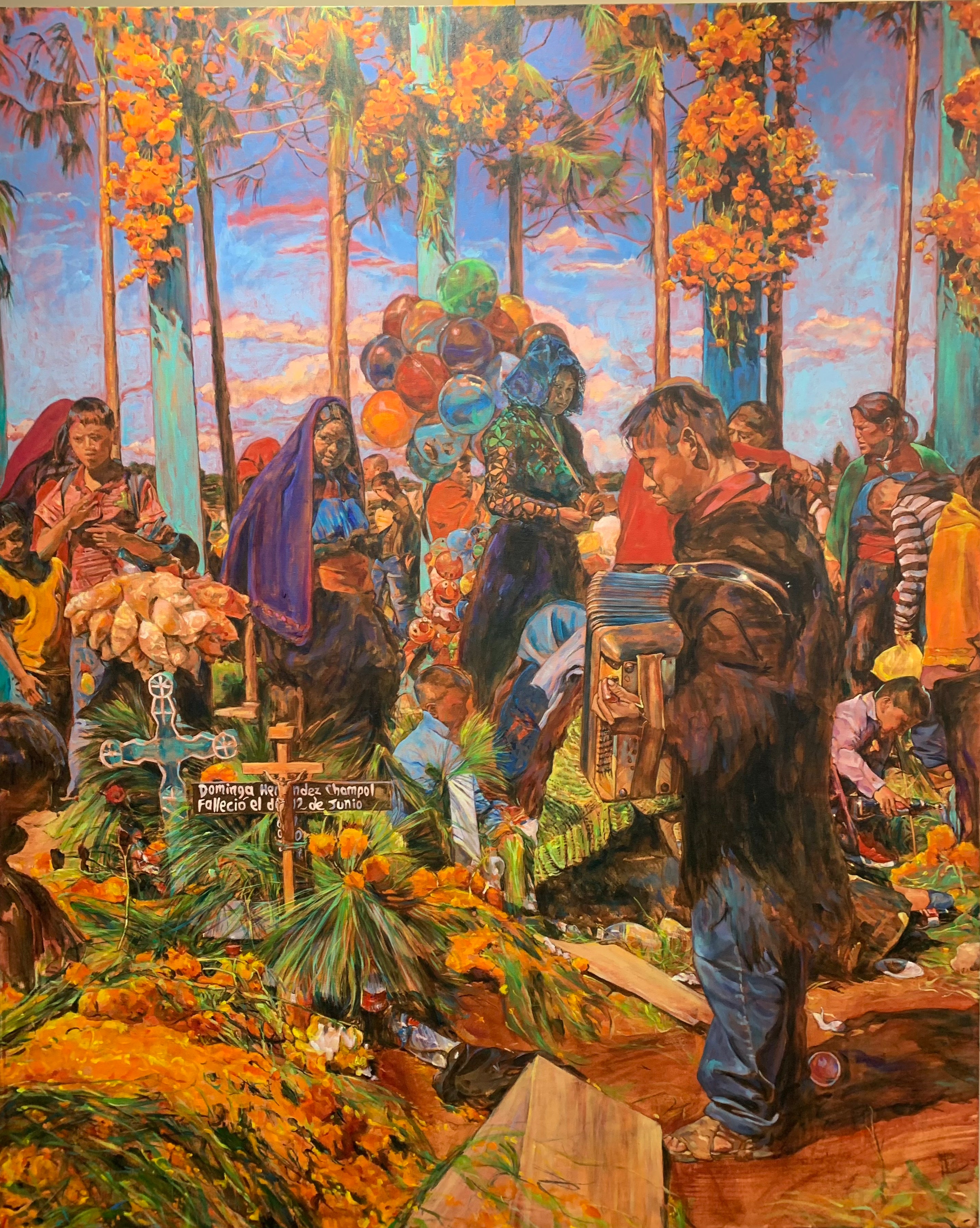 WE GRATEFULLY ACKNOWLEDGE OUR EXHIBITION SPONSORS